About Us
Elaine Chapman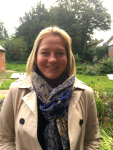 Elaine Chapman completed her first degree through The Open University. Since that degree was predominantly Biology based she decided to complete a Masters in Learning and Teaching with a focus on Physics in order to teach Physics at A level. She first stared teaching in 2001 and was at Lutterworth College for 15 years. Elaine has taught a variety of courses which include GSCE (all 3 sciences), A level Physics, A level Science in Society and the Extended Project Qualification, again at A level. Elaine now works in an inner city school in Leicester.
Elaine's role as assistant subject leader in Science has also meant that she has been involved in promoting stem projects, taking students on educational visits (in the UK and abroad), and inviting guest speakers into the school to talk to students about careers in Science.
Elaine believes that teaching is a privileged profession and that what happens in the classroom is the most important thing to ensuring students learn and enjoy science.
Rachel Wright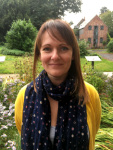 Rachel Wright completed her degree in Chemistry at The University of Leicester. She first began her teaching career in 2001 at The Robert Smyth School in Market Harborough. Rachel specialised in teaching all aspects of science at GCSE and Chemistry and Biology at A level. Rachel was responsible for mentoring student teachers during her time at the school.
In 2006 She moved to Lutterworth college to start a new role of Head of Chemistry. Within a year Rachel had moved to the role of Head of science. This position was held until she left to have her son in 2015. Rachel has returned part time to focus on A-Team whilst still maintaining up-to-date knowledge of the examinations.
Rachel is very passionate about working with students to allow them to excel and achieve their full potential. She strongly believes that the small working groups of A-Team science will allow individuals to grow and develop the love for the subject that she has at the same time as reach the goals and targets set for them.
Emma Maund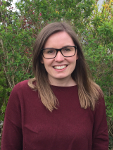 Emma Maund graduated from York University with First Class Honours in Chemistry in 2011. She entered into teacher training at the University of Leicester immediately and quickly got a job at Robert Smyth Academy in Market Harborough where she was rapidly recognised as an Outstanding classroom teacher. As part of her role here she coordinated the KS4 vocational sciences courses for two years during which she wrote a revision guide for the OCR Cambridge National Science students. Since 2016 Emma has worked at Kingsthorpe College as a Lead Practitioner for Gifted and Talented students where she has already made a huge impact on the experiences of the more able students.
Emma has taught OCR Twenty First Century Science, OCR Gateway and AQA Core (all Sciences), Additional (all Sciences) and Further Additional Chemistry at GCSE. She has also taught OCR Cambridge National Science and OCR B Salters Chemistry and AQA Chemistry at A Level. Alongside this Emma has being an Extended Project Qualification mentor to students with chemistry based projects.
Emma is a thoroughly engaging teacher who is diligent with her use of exam content to ensure that students are fully aware of what they will face in the exam hall. She has inspired many students to pursue Sciences at A Level and to apply to some of the best Universities in the country.
Joe Cox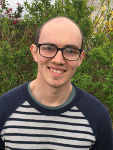 Joe Cox completed his degree in Animal Biology at the University of Nottingham in 2010. After finishing teacher training with the University of Leicester and starting work at Landau Forte College in Derby he was made curriculum coordinator for A Level Biology after just one year and led the Biology team to some of their best ever results. From 2014 Joe has worked with the Science team at Kingsthorpe College, first as a deputy of Science and currently as the Learning Director of the Science Faculty.
Joe has taught OCR Twenty First Century Science, OCR Gateway and AQA Core (all Sciences), Additional (all Sciences) and Further Additional Biology and Physics at GCSE. At A Level he has taught OCR and AQA Biology as well as being an Extended Project Qualification mentor to students with projects in the area of biological sciences.
Joe is very passionate about getting students engaged with Science, appreciating its importance in the modern world and studying it further. He is a firm believer in the importance of high quality explanations and seeks to challenge students to make links between different areas of scientific content to help further their understanding.
Neil Carter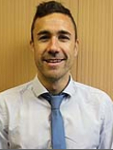 I completed my degree from Warwick University in Applied Physics in 1999, and my PGCE in secondary science in 2003. I have been teaching GCSE and A-level physics for 13 years, from the OCR syllabus and more recently from AQA. My teaching career started at Robert Smyth school in Market Harborough up until 2007, when I moved to Lutterworth College as head of the physics department. Many students that have been through A-level Physics have gone on to study Physics at Cambridge or Oxford, plus many other top universities. I have also taught both higher and foundation mathematics GCSE at Lutterworth College and have tutored maths for key stages 3 and 4 since 2010, and also maths for engineering at A-level.
Outside of school, I am a keen runner and cyclist and have been since I was a child, I also play the drums.